Awards
At Hamer Toyota, we always strive for excellence, and it shows. These are the awards we've won for going above and beyond, and always putting our customers first. Truth be told, we don't do it for the accolades, we do it for you. We're so thankful for all of our amazing customers and we look forward to providing you with award-winning service for years to come.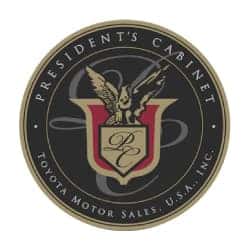 President's Cabinet: Toyota's most exclusive and prestigious honor. It is limited to a maximum of only 12 dealerships nationally, and recognizes a combination of operational superiority, high-volume sales, and exceptional customer satisfaction performance.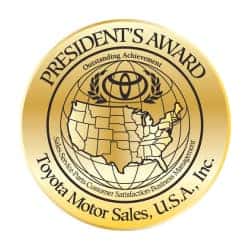 President's Award for Customer First: honors Toyota dealers who continue to go above and beyond at each customer touch point.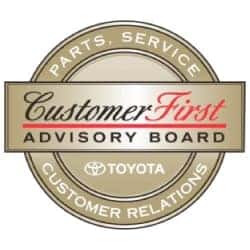 Customer First Advisory Board:recognizes the Top 50 Parts, Service, and Customer Satisfaction dealerships based on achievement in Service Customer Retention, Customer Pay Repair Orders, and General Parts Purchases Volume.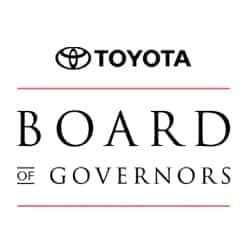 Board of Governors Award: recognizes the top 60 retail sales volume dealers nationally.